Customers that design and sell measurement and control equipment, primarly search for electronics manufacturing services partners that provide assembly solutions of superior quality, as well as exceptional accuracy and attention to detail. Reliability, with no question, is a must. Assel is ISO 9001 certified since 2003, manufacture in line with IPC-A-6100 Class 2 & Class 3 standards, as well as have a certified IPC trainer on site, followed by a group of process, product and test engineers that look after our Customers' manufacturing process on a daily basis.
We adapt or individually build assembly lines or cells that are product specific and include requirements set by the Customer, such as environmental conditions eg. dust control, as well as strict temperature or humidity control.
The measurement & control device industry charactersitics, is often related to products of very long life-cycle. Thus, we support our Customers in building the complete supply chain strategy, including sourcing and procurement of materials, and obsolete and EoL components management. As a part of our Smart Supply Chain (SSC) Model, daily material management supported by sophisiticated IT solutions unique for contract electronics manufactuirng operations, is key to minimize any excess materials, that my arise from the recurring Engineering Change Orders (ECO's).
Whether, you need contract manufacturing solutions in the area of printed circuit board assembly (PCBA), box build or more complex systems integration, benefit from our nearly 40 years of experience and tight process control.

Benefit from working with a flexible and reliable EMS provider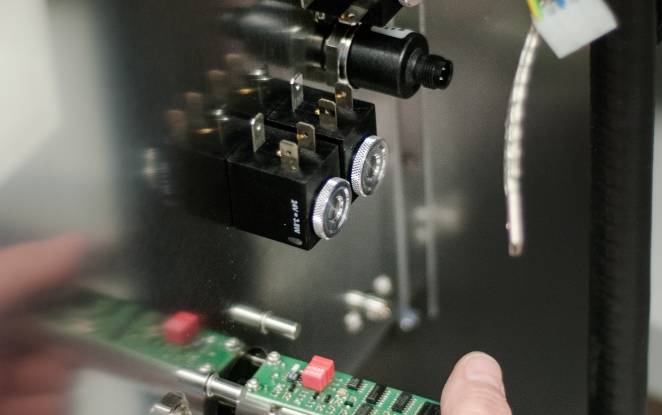 Complex means Assel
HIGH-MIX, HIGH-COMPLEXITY ASSEMBLIES
Dealing with complex challenges has always been our biggest drive. We specialize in assembly of high-mix, high-complexity electronics and electro-mechanical products. From industrial automation, smart meters, test and measurement, sensors and power management devices - we mutually focus on dealing with complicated technical and supply chain challenges, where are team helps you to shorten time-to-market, ensure flexibility and drive productivity.
Whether this means setting up and managing supply chains for hundreds of product versions, maintaining efficiency when dealing with complex changeovers or implementation of high-value, technologically advanced printed circuit board assemblies - you can trust our continuous support.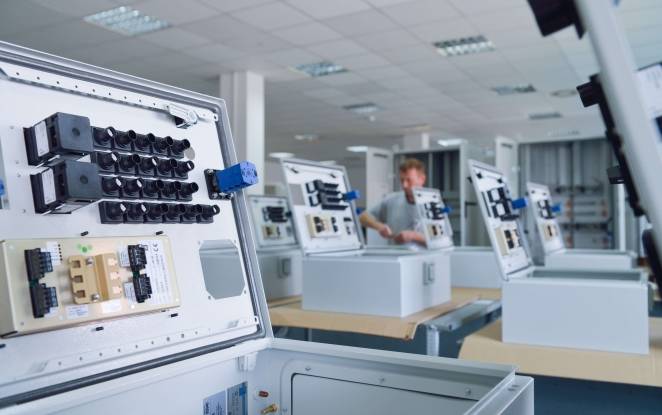 Box-Build & System Integration
FROM BOX BUILD TO SYSTEMS INTEGRATION.
From industrial automation, control units and farming via more demanding and regulated markets, such as mining or maritime/offshore, we have been building and testing complex systems from single units to products that consist of hundreds of versions. Responsiveness, high quality, smart supply chain solutions and flexible order fulfilment is critical to meet your business objectives.
Together with you, we build sophisticated business models supported by advanced planning solutions, allowing to increasing your demand flexibility, shortening time-to market and increasing on-time delivery. From sourcing, to engineering support and optimization services, test to after-sales – we help you on each stage of the product life-cycle. We support you with engineering, product data management, sourcing and procurement, testing and after-sales services. Let our nearly 40 years of experience in electronics manufacturing start working for you, today.

+ LEARN MORE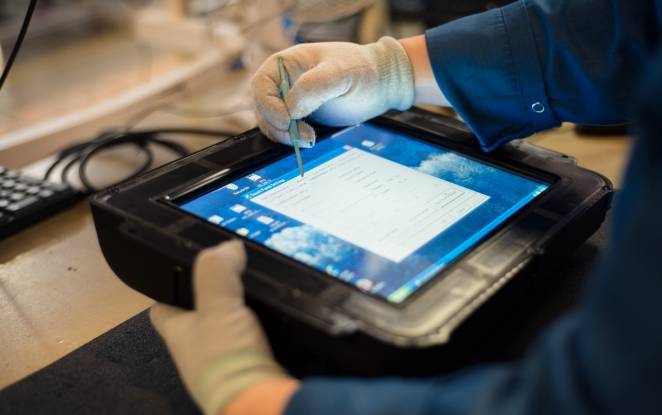 Smart Supply Chain Model
IS YOUR SUPPLY CHAIN REALLY EFFECTIVE?
Many electronics manufacturing services providers call themselves experts in supply chains. But the challenging part starts when your demand suddenly grows, you cannot accept delayed OTD metrics, you need to maintain the excess material and liability in control and at its minimum. In order to effectively help you with that, we have developed the Smart Supply Chain model - a sophisticated planning methodology supported by a Business model fit to your market segment and individual needs.
Our innovative approach is based on our long-term experience, sophisiticated ERP solution and a modified planning loop. Our goal is to help our Customers to maintain flexible and responsive to their Client needs, while maintaining minimized level of material liability and ensure that your supply chain is secure.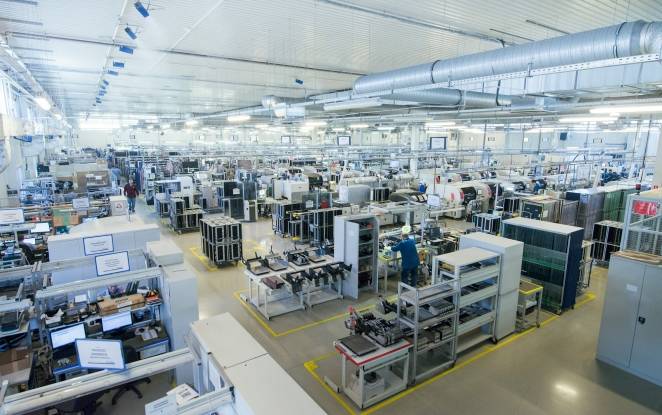 Single unit to mass production
FROM LOW VOLUME TO HIGH VOLUME PROJECTS.
Throughout decades, we have learned what is real adaptation to Custer needs, and under one roof we managed single unit production of high-value, high-complexity systems assembly, as well as mass assembly of PCBA's and box build. With no conflict between each other. The possibility of being able to utilize the knowledge and experiences of producing tens of thousands units per week into batch assembly of various devices and vice versa, allows us to fill tricky gaps and provide our Customers the ability to benefit from a much more complete contract electronics manufacturing services.
Add a broad range of capabilities and abnormal openess for investments for new technology, as well as nearly 40 years of experience in electronics assembly, and get a working recipe for demanding Customers.

Interested? Speak to our experts, today!