There is a reason why our Customers trust us.
Our Customers value us and maintain to work with us for a reason. Most importantly, our approach is workable, practical and down to earth, whether we refer to assembly, supply chain management or engineering services. We are sincere, direct and we do not give empty promises that cannot be fulfilled. We do what we say and we do it with highest care. We call it reliability.
Over 82% of our Customers state that the biggest value that they perceive in Assel and our electronics manufacturing offer is the quality of manufacturing. This is something we are proud of, as we know how much hard effort we have put into developing our skills, technical abilities and management systems, supported by top class IT solutions. This is backed by over 40 years of experience in electronics assembly, and a team of enormously skilled operators, engineers and IPC trainers, ready to undertake the challenge of manufacturing your most complicated projects. All of this, to gain your trust.
We believe this is the main reason that all of our current Customers said they would recommend us.
And for us, this means that our Customers trust us as their contract electronics manufacturing services provider, and we do play a crucial role in helping them to achieve their business goals.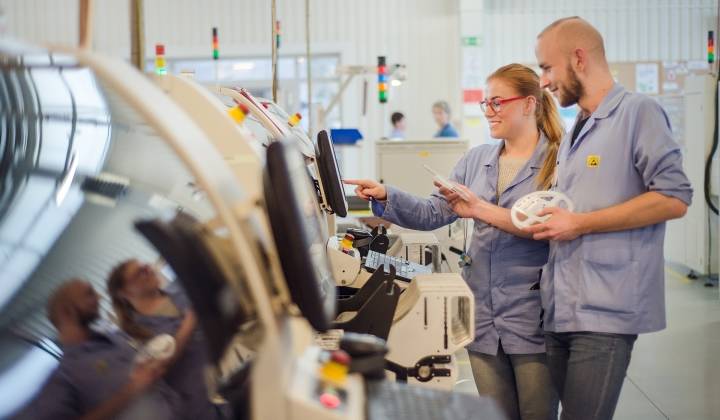 We're proud of our longstanding relationships with our clients
Responsiveness to Customer Needs
We listen, and are active and flexible in responding to the needs of our Customers and bond to keep our commitments to delivery of reliable solutions. We are proactive and work in teams to propose practical and realistic "made to fit" solutions for our Customers.
Commitment for long-term partnership
We engage in thorough understanding of our Customers' long term needs and engage in lining in with their requirements. We are committed to mutual cooperation and sharing of ideas in an interactive, ethical and respectful manner.
Continuous Improvement pays off
We build operational excellence through innovation and continuous implementation of lean philosophy. Our entire organizational ecosystem is focused on constant system improvement. We invest in new solutions and are committed to acquisition of advanced technology and application of most efficient dedicated software throughout our organisation.
Performance: Key to Success
We are committed to meeting our internal KPIs and goals set by our Customers, as well as meeting our goals of revenue growth and profitability. High level of performance enhances our competitiveness within our industry, but above all, as a consequence, it is our Customers succes.
Talk to Us! Our experts are awaiting to help you in reaching your goals!