Surface Mount Technology (SMT) Expertise
SMD (Surface Mount Device) Assembly is the high-tech epicentre of Assel's services.

We possess state-of-art SMT (Surface Mount Technology) lines suited for both high-speed volume production, as well as flexible multi-setup high-mix production capabilities that can virtually place any SMD components available on the market. Armed with advanced software from the material registration process until the actual surface mount device placement, we can assure highest level of material control backed by full traceability.

Working with industrial electronics and high-mix projects, our production team is capable to immediately adapt to the changing dynamics of your needs.

Our shop floor management, planning and material management systems are directly connected with each other – allowing constant visibility and ability to react to changing needs in the demand and on the production environment.

Furthermore, we work in line with SMED – a lean manufacturing tool, allowing us for changeovers in single minutes and maintain an efficient high-mix/low-volume production environment.

SMT Assembly: 100% Automated Flexibility
Capacity: our machine park consists of state-of-art SMD placement, with the capacity ranging in the area of 550.000 cph (components per hour). Our SMT lines are suited and configured in a way that allow highest productivity for high-speed, as well as flexible high-mix projects. Our SMD lines are equipped only with machines of market-leading manufacturers.

Technology: Whether you require a simple or complex SMD assembly process, we possess a wide range of technologically advanced placement expertise from 01005 components and including PoP, pin-in-paste, fine pitch, CSP, microBGA, connectors etc.

Material Management: the integration of the SMT equipment software, MES (incl. traceability) and ERP system, allows for very precise material management on each stage of the order fulfillment process.

Flexible Production series: We fulfill production series from serial volumes (500K+) to typical high-mix / low-volume series consisting of small production batches and multiple product versions.

Upscale / downscale: Need to produce extra volume? You have a sudden demand to fulfill? Not a problem! We are able to quickly upscale or downscale our SMT production lines to accomplish your current demand.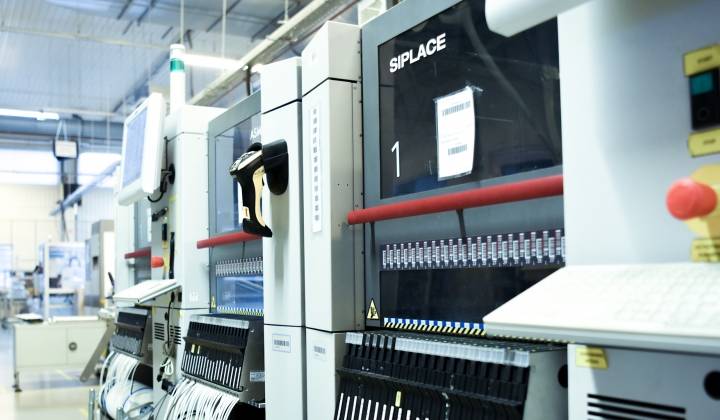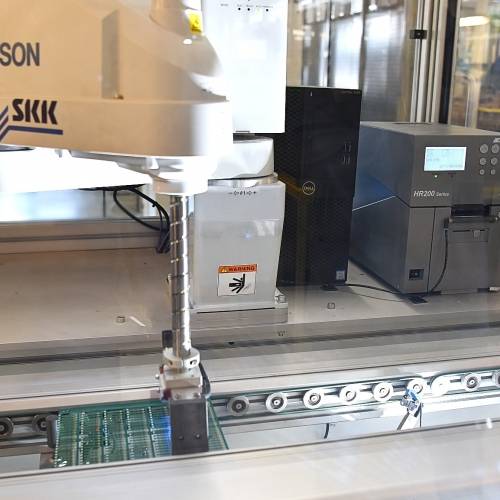 Automatic Labeling
To identify your product at each stage of the process, we ensure that your PCB is labelled right before the entrance on the SMD assembly line. Whether it's a 1D or 2D code, your PCBA will be overlooked at each stage.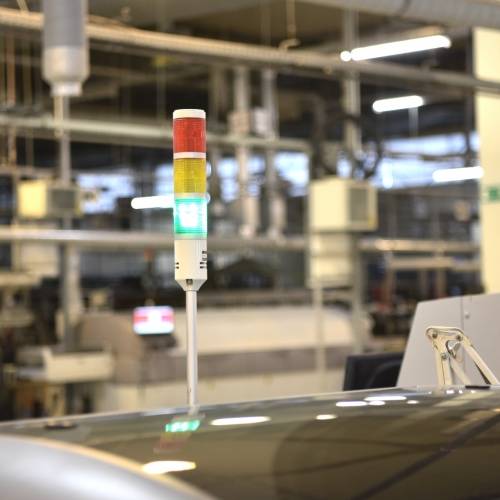 3D SPI Inspection
Solder Paste inspection is a key verification process during the SMD assembly process. The "right" volume of the solder paste defines the final quality of the quality of the PCBA.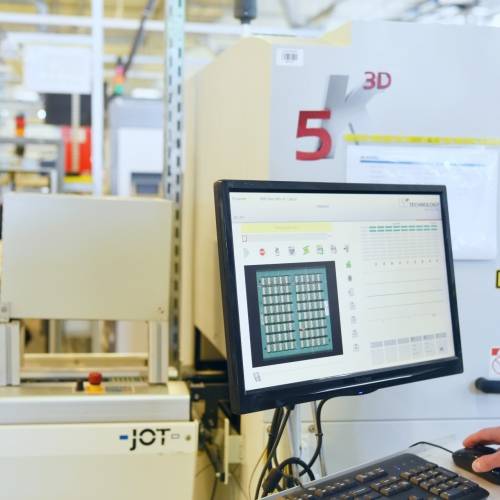 3D AOI Inspection
Two AOI machines within an SMT line (before & after the reflow process)? This above standard is a sign of exceptional approach to quality and defines us a company that puts enormous impact on operational excellence to ensure that your SMD devices are flawless.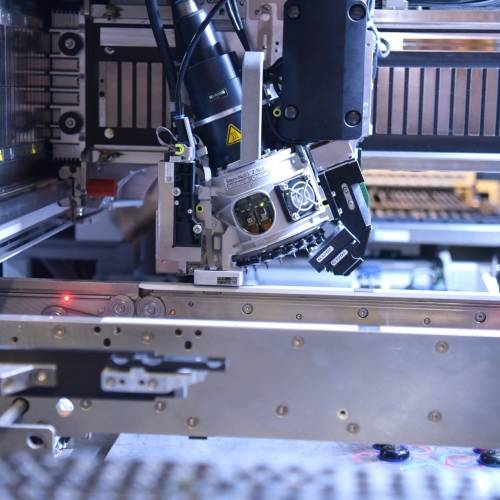 BGA Troubleshoot & Reballing
We placed certainly over 10 million of BGA/microBGA components. Our technical team has a broad the expertise within the area – in both placement and reballing.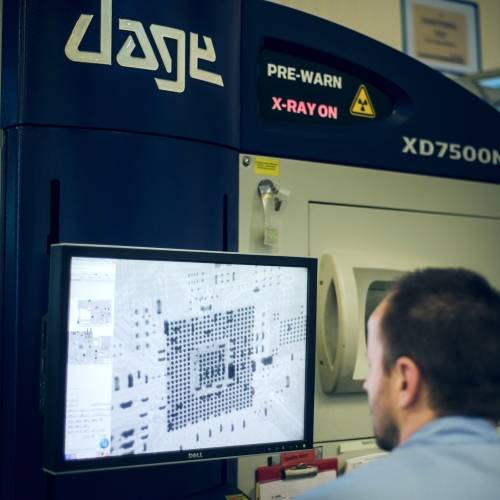 X-Ray Inspection
Extremely useful inspection tool, mainly used for BGA components.
Benefits of Surface Mount Assembly Services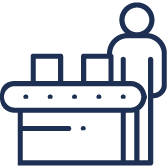 Smart Factory
Our goal is build a smart factory, with the preventive attitude, where occurrence of any disturbances in the manufacturing process are discovered before they take place in reality. We continuously develop systems that match the principles of the INDUSTRY 4.0. Based on integrated IT systems, data collection, its utilization and alerts, we build a predictive approach, allowing to provide our Customers more cost-efficient services, robust planning and improved productivity.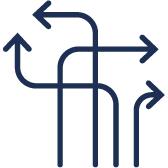 Traceability
Assel utilizes an in-house developed MES (Manufacturing Execution System) system, that supports:
Traceability
Directly integrated with the ERP system & production equipment, allowing for online data interchange
Paperless documentation & revision management
Real-time production execution visibility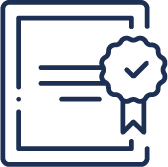 Quality
Automated Surface Mount Assembly processes, integrated IT solutions and preventive approach to production, allows us to minimize the number of defects down to zero.
Adding more than 40 years of experience in soldering, lean managerial techniques and internal IPC training system, we are confident to support you in the most challenging projects.
Ask our experts about SMT Assembly Process!